ON THE TOWN! -The Broadway of Bernstein, Comden & Green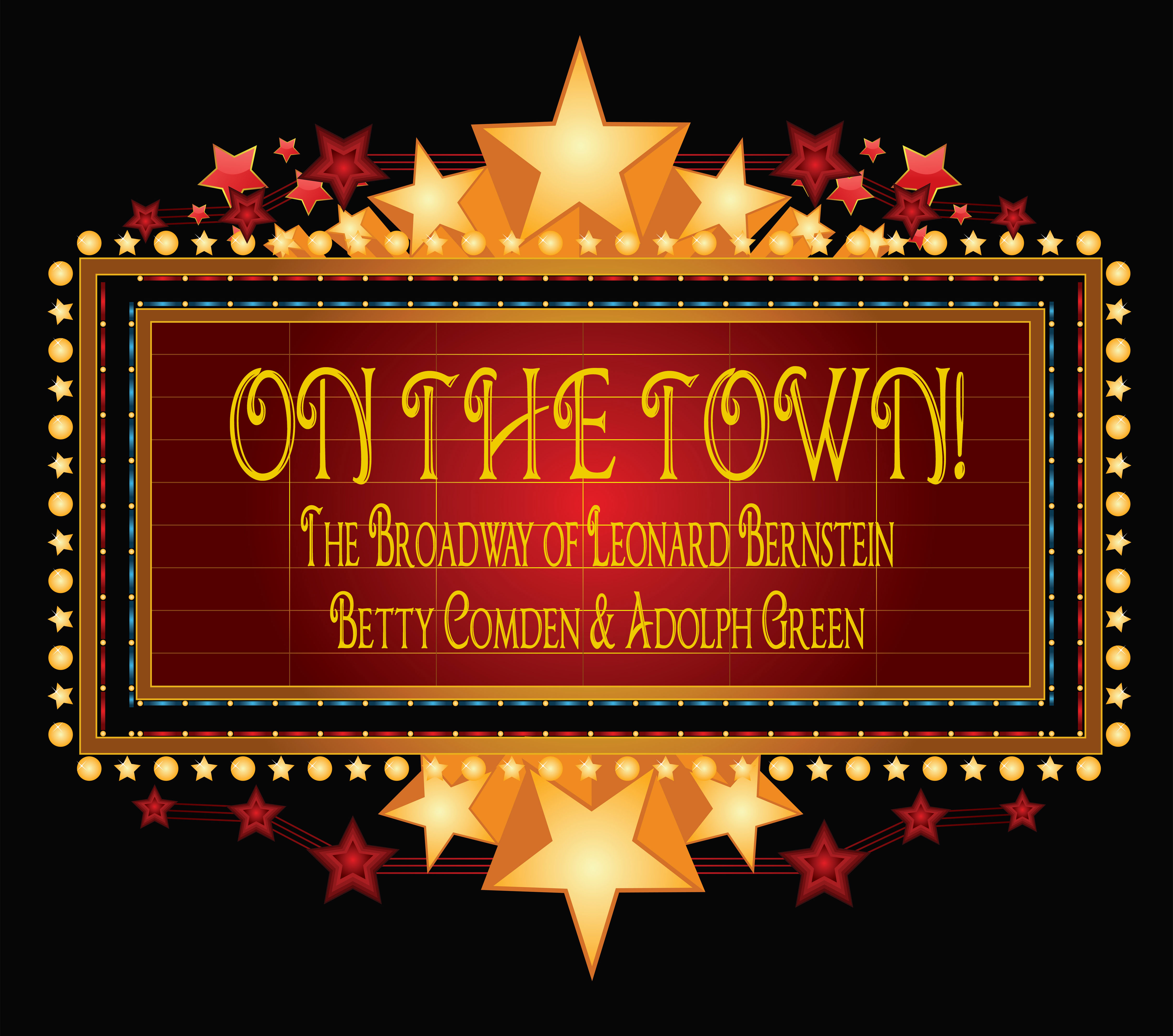 ON THE TOWN!
The Broadway of Leonard Bernstein, Betty Comden & Adolph Green
On The Town! celebrates the inspired collaboration between a boy from Boston, a girl from Brooklyn, and a boy from the Bronx who created musical theatre masterpieces that changed the face of the American Musical.

In 1944, twenty-somethings Leonard Bernstein, Betty Comden and Adolph Green created the smash hit On The Town! Featuring a mixed race cast and the first African-American conductor of an all white orchestra, On The Town! was a new, modern, and progressive musical. It had a fresh, contemporary score in which Bernstein melded the musical traditions of Tin Pan Alley, the symphonic world and African-American jazz.


On The Town! revels in the theatrical genius of Bernstein, Comden and Green who created witty, urban and sophisticated musicals which celebrated their hometown, New York City. With pals Jerome Robbins, Stephen Sondheim, Cy Coleman, Alan J. Lerner, Tommy Tune, Jule Styne, and others, Bernstein, Comden and Green created musical masterpieces of the Golden Age of Broadway: Wonderful Town, West Side Story, Bells Are Ringing, Peter Pan, Candide, Do-Re-Mi, On The Twentieth Century, Applause, and The Will Rogers Follies.

The musicals of Bernstein, Comden and Green come alive with rare archival footage of performances which capture the elusive genius of such stars as Mary Martin, Judy Holliday, Phil Silvers, Chita Rivera, Larry Kert, Lauren Bacall, Rosalind Russell, and Barbara Cook.

On The Town! lifts a glass to the glorious world of Leonard Bernstein, Betty Comden and Adolph Green who for six decades charmed Broadway with sparkling wit, romance and musical sophistication. This enchanted trio were Musical Theatre revolutionaries, the likes of whom will never be seen again.
(On The Town!  is first in the series of You Asked For It! classes. In Spring 2019, I asked for suggestions, topics and themes from Learning Curve students for future lectures. On The Town! is the result of a Wall Street Journal book review which was given to me by loyal Learning Curve alumna, Karen Holcomb. Thank you, Karen!)