FLY ME TO THE MOON The Great Male Singers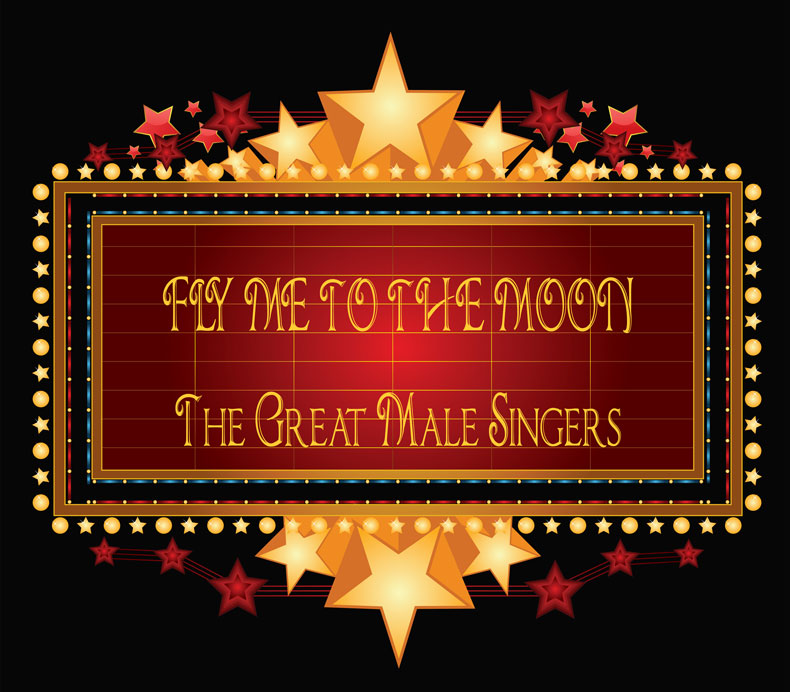 FLY ME TO THE MOON  The Great Male Singers
Fly me to the moon
Let me play among the stars,
Let me see what spring is like
On Jupiter or Mars . . .
From Rudy Vallée to Frank Sinatra, from Bing Crosby to Tony Bennett, from Cab Calloway to Johnny Mathis, from Louis Armstrong to Nat King Cole, from Fats Domino to Elvis Presley to the Beatles, the great men of song have chronicled a romantic history of our lives.

For generations, crooners have given voice to the great American Songbook. The music and lyrics of the great tunesmiths live in their voices.
Fly Me To The Moon celebrates the great vocalists who stood in front of the bandstand and sang the songs that told us who we were, where we were, and how we felt.

A great singer can instantly trigger the soundtrack of our lives and take us into the heart and soul of a song. Hearing Strangers In The Night or Love Me Tender or Moon River or Eleanor Rigby can instantly transport you back to a special place in time when it was just you, the singer and the song.


Fly Me To The Moon features a cavalcade of male singing stars from the world of Big Bands, Jazz, Blues, Pop, and Rock who will lift your heart and make your spirits soar. Cozy up, for it will be standing-room-only for the great men of song!