And The Beat Goes On…Television And American Rock And Roll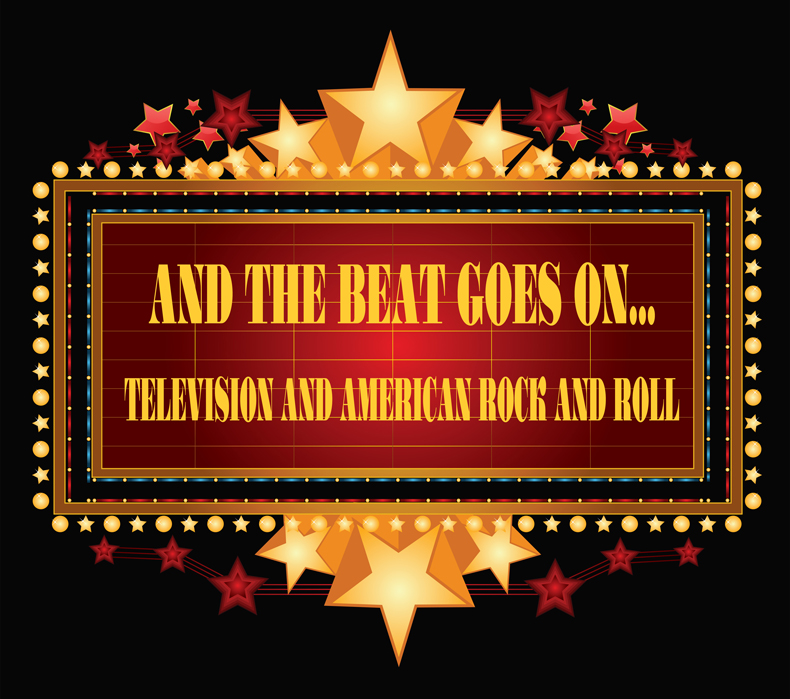 AND THE BEAT GOES ON . . .
THE SAGA OF TELEVISION AND AMERICAN ROCK AND ROLL
From Doo-Wop to Disco, American Rock and Roll was the soundtrack of the lives of Post World War II teenagers who moved and grooved to a new sound that roared out of radios and television sets. Rock and Roll was the first popular music to define a specific age group who were ready to Shake, Rattle and Roll!

Teenagers of the 50s were the first generation to see their music idols on television. Rock and Roll and TV were linked from the start. Rock and Roll was marketed to the largest population of teenagers in American history who had loads of money to spend.

And The Beat Goes On returns to the early days of television when teenagers raced home to watch American Bandstand. For 28 years, Dick Clark brought Rock and Roll into living rooms all across America. On Sunday Night, The Ed Sullivan Show presented rock and roll royalty – Elvis Presley, The Beatles. For 35 years, Soul Train hosted the who's who of Rhythm and Blues every Saturday. Television and Rock and Roll – a match made in heaven!


From Fats Domino to Elvis Presley, from Jerry Lee Lewis to the Beatles, from The Ronettes to The Supremes, from Little Richard to Michael Jackson, from Little Eva to Tina Turner, Rock and Roll sparked a sexual and social revolution. Teenagers embraced the music where the heartbeat and the drumbeat became one to the wail of the electric guitar.


And The Beat Goes On chronicles three decades of American Pop Music from the Rock and Roll of the 1950s to the Rhythm and Blues of Motown of the 1960s to Disco of the 1970s. Over the years, Rock and Roll created musical memories for teenagers which can remind us now of who we were, where we were, and how we felt.