Dance Fever!-The Hollywood Dance Machine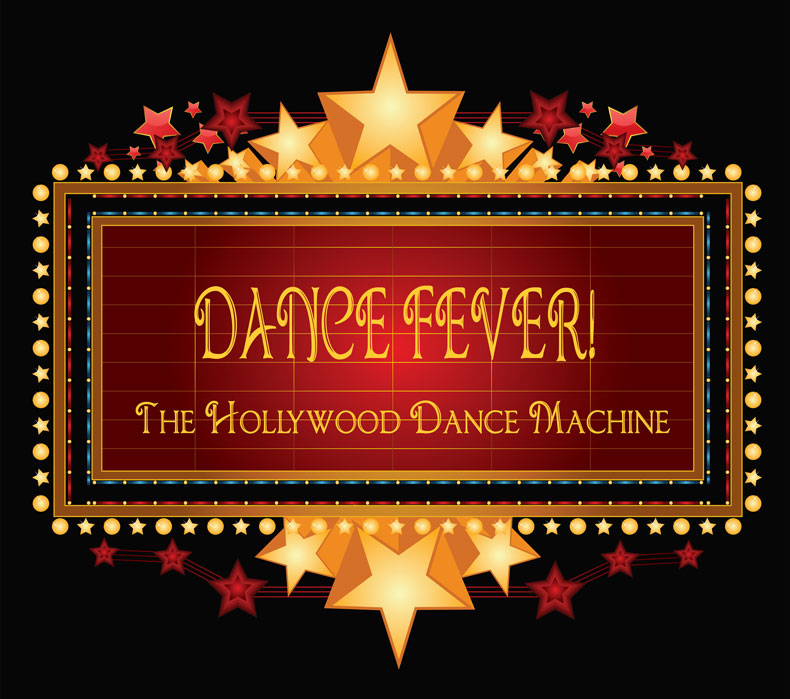 DANCE FEVER!
The Hollywood Dance Machine
Dance Fever! celebrates the greatest dance sequences in the history of the Hollywood Movie Musical. For almost 100 years, the Hollywood Dream Machine showcased the greatest dancers of the 20th Century, who fired the imagine of audiences who sat in the dark, watching celluloid images leap and spiral on the silver screen. Dance Fever! explores the rich history of dance in movie musicals.

Dance Fever! honors the directors, choreographers, and stars who made the movies dance. Join the Gold Diggers as they Shuffle Off To Buffalo at Warner Bros! Thrill as Fred & Ginger dance Cheek To Cheek at RKO! Marvel as the queens of tap Ann Miller and Eleanor Powell shim-sham across mirrored dance floors. Bow down as the Nicholas Brothers defy gravity. Salute Jimmy Cagney tappin' away in Give My Regards To Broadway. Cheer Gene Kelly Singin' In The Rain during the golden years of MGM!

Peek behind the screen into the soundstage and explore the creative process of the Hollywood choreographer and dancer. Revel in Busby Berkeley's Lullaby of Broadway in 42nd St., Michael Kidd's Raising the Barn in Seven Brides for Seven Brothers, Jerome Robbin's The Small House of Uncle Thomas in The King and I, Agnes de Mille's glorious Dream Ballet in Oklahoma, Bob Fosse's All That Jazz, John Travolta's tearing the dance floor up in Saturday Night Fever and Gene Kelly's masterpiece, the An American In Paris ballet.

The movie musical also preserved a visual history of social dance. From the Minuet to the Waltz, the Turkey Trot to the Charleston, the Jitterbug to the Hand Jive, the Twist to the Mashed Potato, or the Conga to the Funky Chicken, social dance leapt from the ball room to the screen. These film treasures show how America danced through the decades.

So, put on your dancin' shoes and join Cyd Charisse, Gregory Hines, Bob Hope, Leslie Caron, Ruby Keeler, Jacques d'Amboise, Russ Tamblyn, Moira Shearer, Patrick Swayze and a cast of thousands in a Gotta Sing! Gotta Dance! extravaganza that salutes the glorious Hooray for Hollywood world of musical movie dance.


(Dance Fever! is the second in a series of You Asked For It! classes. Dance Fever! was inspired by a 2018 Washington Post article, The 31 Best Dance Scenes in Movies which was given to me by Jill Drell. Thank you, Jill!)