SING FOR YOUR SUPPER! The Great Women of Song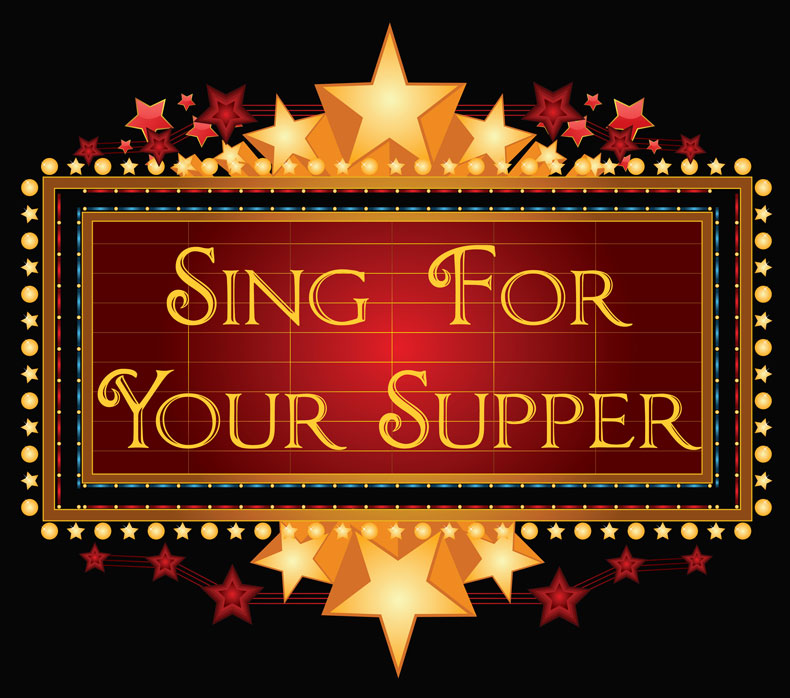 SING FOR YOUR SUPPER!
The Great Women of Song
In a small cafe on a crowded night
In spot of light stands the singer.
And the band begins and the beat is strong
And the room belongs to the singer . . .
From Sophie Tucker to Bette Midler, from Bessie Smith to Aretha Franklin, from Doris
Day to Carole King, from Ella Fitzgerald to Whitney Houston, the great women of song
have chronicled an emotional history of our lives. Irving Berlin once said, "History makes
music and music makes history." For over ninety years, the women of song have given
voice to the Great American Songbook. The music and lyrics of the great tunesmiths
live in their voices.
Sing For Your Supper celebrates the careers of the great vocalists who stood in front
of the bandstand or in the recording studio in front of a microphone and sang the songs
that told us who we were, where we were, what we did and how we felt. A great singer
can instantly trigger the soundtrack of our lives. A great singer takes us into the heart
and soul of a song. Whether on vinyl, eight-track, cassette, CD or streaming, hearing
Over The Rainbow or Sentimental Journey or Alfie or I Feel The Earth Move or Proud
Mary can instantly transport us back to a special place in time when it was just you, the
singer and the song.
Sing For Your Supper features a cavalcade of singing stars: The greats of Jazz and
the Blues, The Belters, The Rockers, Big Band, Pop and Cabaret Singers, The Girl
Groups. Join Lena, Judy, Ella, Adele, Barbra, Eydie, Nina, Janis, Cher, Billie and a cast
of thousands who will lift your heart and make your spirit soar. Each week, it will be
standing-room-only for the great women of song!
Sing for your supper,
And you'll get breakfast.
Songbirds always eat
If their song is sweet to hear . . .
SING FOR YOUR SUPPER! The Great Women of Song
Richard Hanson is the most innovative, passionate, scholarly teacher I've ever known.