Anything Goes! The Wit & Wisdom of Cole Porter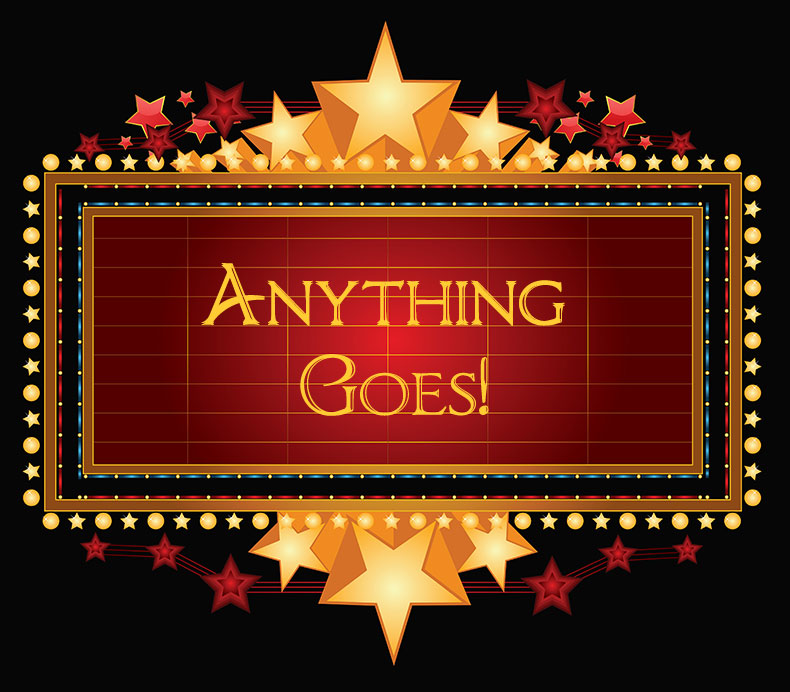 Anything Goes!
ANYTHING GOES! The Wit & Wisdom of Cole Porter dazzles with the chic, elegant and witty world of the great Cole Porter. His music: Lush, lively, romantic and bright. His lyrics: Always sophisticated, bawdy, sensual and sly! A Cole Porter song is like a Faberge egg - exquisitely crafted and one of a kind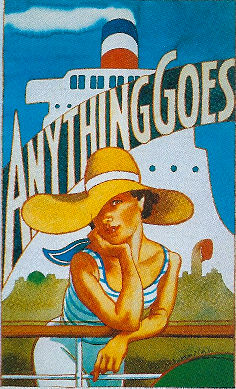 Cole Porter lived in two worlds: the smart, international playground of Cafe Society and the brash, ballyhoo stages of Broadway and Tin Pan Alley. Cole Porter was rich and pursued a glamorous life on an international scale. Paris, London, Venice but somehow he found time to compose over 800 songs, 25 musicals and 23 films!
He was one of the few songwriters who wrote both music and lyrics. After being asked who wrote Some Enchanted Evening, Porter replied, "Rodgers and Hammerstein, if you can imagine it taking two men to write one song."
For almost 100 years, Cole Porter melodies became the soundtrack of America, enchanting generations who charted their lives to a Cole Porter song. Porter ruled the Hit Parade with My Heart Belongs To Daddy, Begin The Beguine, Let's Misbehave, You're The Top, Just One Of Those Things, I Get A Kick Out of You, NIght And Day, Don't Fence Me In, and dozens and dozens of other classics that sound as fresh and current today as they did decades ago.
Anything Goes! brings the Cole Porter songbook to life with rare archival performances by Ethel Merman, Fred Astaire, Eleanor Powell, Frank Sinatra, Mary Martin, Bing Crosby, and Ella Fitzgerald. Wander back to the Golden age of Broadway: Anything Goes, Kiss Me Kate, Can-Can, DuBarry Was A Lady, Silk Stockings. Audiences always left the theater humming those magical Porter melodies. The immortal Irving Berlin said it best, "My dear Cole, To paraphrase an old bar room ballad, ʻAnything I can do, You can do better!'"
Anything Goes! celebrates an American original whose songs continue to be sung all over the world. A critic wrote, "Any man who will rhyme the ʻBritish Embessida' with ʻTroilus and Cressida' can practically do anything!" Anything Goes! The Wit & Wisdom of Cole Porter is simply, "De-Lovely."
"Richard's enthusiasm and charismatic classroom presence made each class a delight."