Gotta Sing! Gotta Dance!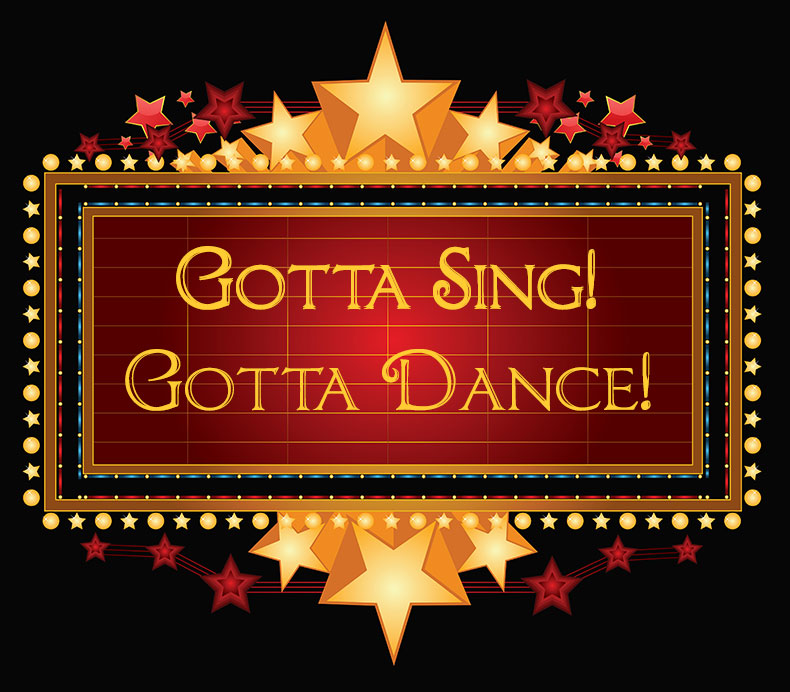 Gotta Sing! Gotta Dance!
GOTTA SING! GOTTA DANCE! explores the creation of the American Musical Theatre and traces the influence of Minstrelsy, Vaudeville, Burlesque, Revue, Musical Comedy and Operetta in the evolution of this unique American form of lyric theatre. From Stephen Foster to Stephen Sondheim, Gotta Sing! Gotta Dance! charts the evolution of the America's great, original gift to the world: The Broadway Musical.
From the 19th Century blockbuster The Black Crook to the 21st Century's longest-running production, The Phantom of the Opera, audiences have made Musical Theatre the most popular and successful form of theatre in the world. Musical Theatre was created by and for the hoi polloi. It has never been elitist. It is popular theatre which recreates itself as the public demands: if a show doesn't sell, it doesn't survive.

Musical Theatre is the most collaborative form of all the arts. It relies on a synthesis of song, dialogue and dance. Musical Theatre characters sing and dance when words can no longer contain or express emotion. The contribution of the librettist, composer, lyricist, director, choreographer, designers, actors, singers, dancers all are essential to the whole. All the components function together to dazzle the senses and transport the theatregoer to a magical, musical place where characters literally sing their hearts out and dance for joy. The audience becomes a part of this life affirming art form as song and dance elevates the ordinary to the extraordinary.
The American Musical theatre has produced many great stars who have an indefinable, magical quality that can capture the heart of an audience and make you fall in love. Who can forget Ethel Merman's Annie Oakley, John Raitt's Billy Bigelow, Mary Martin's Nellie Forbush, Rex Harrison's Henry Higgins, or Julie Andrews' Eliza Doolittle? Zero Mostel's Tevye, Gwen Verdon's Lola, Joel Grey's Master of Ceremonies, Robert Preston's Harold Hill and Carol Channing's Dolly Levi have all become part of popular culture and will live forever in the memories of audiences who were lucky enough to have seen these great artists create these iconic characters.


Take a front row seat as the Musical comes alive with rare archival footage of performances which capture the elusive star quality of the stars whose stage magic and artistry made the musicals sing. It's Curtains Up! Light the Lights! and standing room only for Gotta Sing! Gotta Dance!
"I should really write a song to you and say thank you for a most wonderful experience. What you have given me and my husband and our friends is absolutely priceless and we thank you."