October 24 – December 5, 2017 Dancin' Fools – The Loft Cinema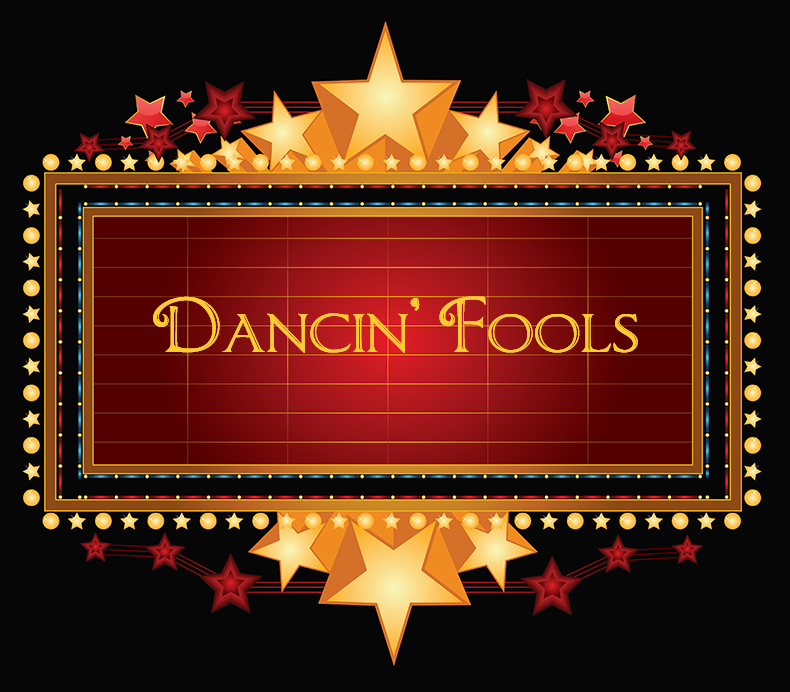 Dancin' Fools
DANCIN' FOOLS - The Art of Fred Astaire and Gene Kelly. Gene Kelly once said that "the history of dance on film begins with Fred Astaire." One might say that the history of dance on film ends with Gene Kelly. Dancin' Fools explores the Broadway and Hollywood careers of these two iconic song and dance men who define the Golden Age of movie musicals.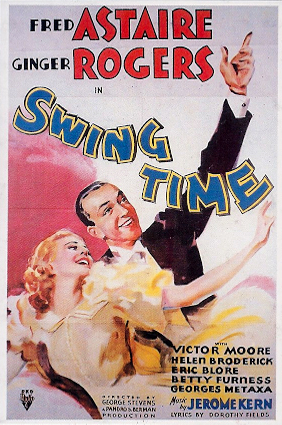 Fred Astaire and Gene Kelly are the two most famous dancers in movie musicals. Yes, there were dancers before them in the movies, but Astaire and Kelly elevated show dance to art, giving dance a depth of expression that revealed character and told a story. They combined tap, ballroom, ballet and jazz and created a new dance vocabulary that was never exclusive or elitist and made dance accessible to all audiences.
Astaire and Kelly pushed the boundaries of dance in film. They were perfectionists who had total control of their art and as film innovators, used the medium in ways that expanded and transformed dance in movie musicals. They were actors who danced. Fred danced high and Gene danced low with Fred's emotion always in check and Gene unabashedly wearing his heart on his sleeve.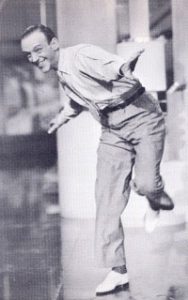 Astaire and Kelly were separated by a generation and as different as could be in their politics as they were in dance. Fred defied gravity and Gene was earth bound. Fred was stylish and sophisticated while Gene was athletic and rugged. Fred made it look easy and Gene made it look like a workout.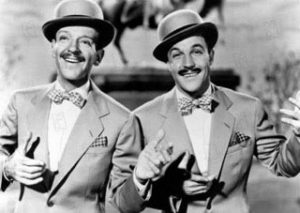 They were the kind of movie stars that will never be seen again. They had careers at a time when Americans shared a common culture - everyone got Fred & Gene. If Astaire represented the aristocracy in a top hat, white tie and tails, then Kelly represented the proletariat in blue jeans, white socks and loafers. Gene was the movie's average Joe - if Joe could do tap, ballet jazz and gymnastics! One wag said, "Gene Kelly was like a Jeep and Fred Astaire was a Rolls Royce."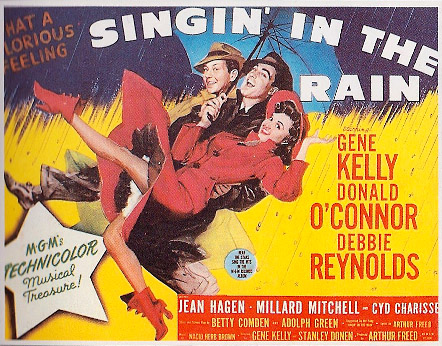 With Astaire's elegance and Kelly's athleticism, they were a counterpoint to each other, enchanting audiences world wide in over 60 movie musicals. Dancin' Fools toasts the dream machine that produced such film classics as Top Hat, On The Town, Swing Time, An American In Paris, Easter Parade and Singin' In The Rain. Fred and Gene danced through the great American song book. Irving Berlin's Cheek To Cheek, George Gershwin's 'S Wonderful, Cole Porter's Night and Day, Jerome Kern's The Way You Look Tonight and Harold Arlen's One For My Baby are all captured forever on celluloid.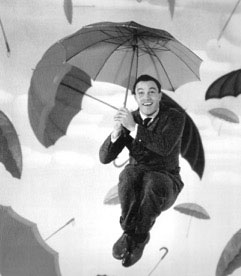 Dancin' Fools goes into the rehearsal studio and explores the choreographic process of Astaire and Kelly and the unforgettable numbers they did with Ginger and Judy and Cyd and Rita. Dancin' Fools celebrates the genius of Fred and Gene, whose art is timeless. Join me and Let's Face The Music and Dance!
DANCIN' FOOLS - The Art of Fred Astaire and Gene Kelly.
Section I
When: October 24 - December 5, 2017
Time: Tuesdays, 10:00 AM - 12:00 PM
Section II
When: October 24 - December 5, 2017
Time: Tuesdays, 1:00 PM - 3:00 PM
Where: The Loft Cinema 3233 E Speedway Blvd, Tucson, AZ 85716
For information and to register call (520) 777-5817, e-mail at info@thelearningcurvetucson.com or go to The Learning Curve.
"Richard Hanson is the best of the best! Well prepared, full of enthusiasm and generates an excitement for the course. I will never miss a course he teaches!"