Let's Face The Music and Dance
LET'S FACE THE MUSIC AND DANCE
The Magic of Fred Astaire and Ginger Rogers
"Heaven, I'm in heaven and my heart beats so that I can hardly speak!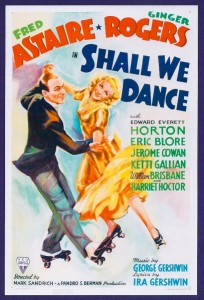 And I seem to find the happiness I seek,
When we're out together dancing cheek to cheek."
From 1933 to 1939, Fred Astaire and Ginger Rogers captured the hearts of American moviegoers in a series of chic, elegant and witty movie musicals. Depression weary audiences were swept into a glistening black and white Art Deco world with gleaming, mirrored floors where Fred and Ginger magically danced to the music of Jerome Kern, George Gershwin, Cole Porter and Irving Berlin.
Let's Face The Music And Dance celebrates the timeless art of Fred and Ginger in such film classics as Top Hat, Follow The Fleet, Swing Time and Shall We Dance. It's an all singing, all dancing celebration of the movie musical and the Great American Songbook.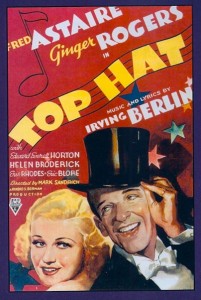 Let's Face The Music And Dance lifts a glass of bubbly to the genius of Fred and Ginger, two Hollywood originals who changed the face of dance in America. Can you imagine a world without "Fred and Ginger?"
"Oh! I love to climb a mountain, and to reach the highest peak,
But it doesn't thrill me half as much as dancing cheek to cheek!"
Irving Berlin
"Professor Hanson provides outstanding and comprehensive content that's meaningful, precise and thoroughly researched in such a gracious and organized style that he's incomparable."